The following
Gauge of Amity
, in English and Spanish, is offered for signature for those free illuminist lodges, temples, nodes, et al who wish to associate themselves therewith. I have been in communication with Brother Victor for some time, and he fully realizes the nature of congregational illuminist free bodies, of which he is facilitator of Eye of Horus Lodge No 15 temple. As in all such gauges, no one speaks for "congregational illuminism" in a corporate sense, as it exists as an idea and mutual aid support system rather than an organization.
ABOUT BROTHER IZURIETA'S BACKGROUND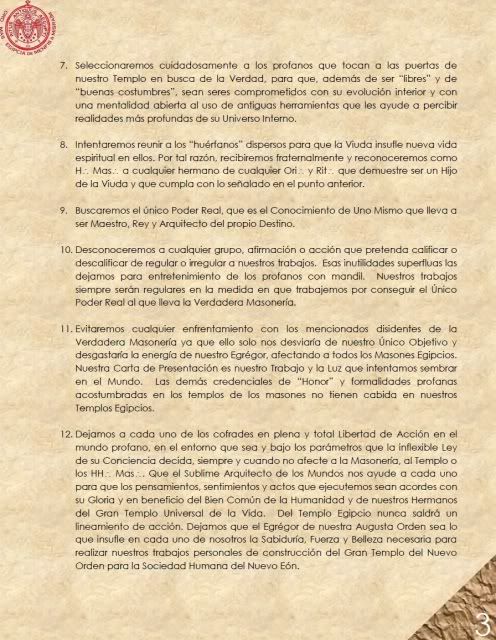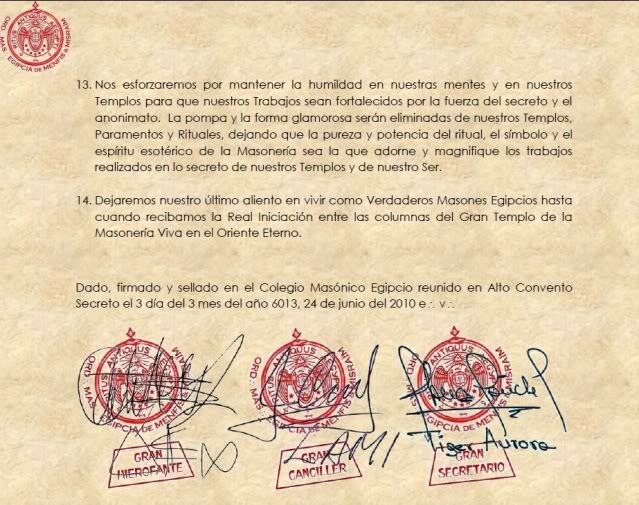 As with all free illuminist configurations, one need not be in universal agreement with a given body of manifestation's approach, but rather to sign on is to mutual recognize the multi-channeled approaches to illumination; freedom in diversity!
Congregational Illuminism - free illuminism remains the great hope of a free worldwide community of illuminists.
NEWS FOR 2010-2012 - MUCH ACCOMPLISHED, MUCH TO ACCOMPLISH!
http://tausirhasirim.livejournal.com/134176.html
http://tausirhasirim.livejournal.com/133494.html
http://tausirhasirim.livejournal.com/133104.html
http://tausirhasirim.livejournal.com/133126.html
http://tausirhasirim.livejournal.com/132386.html
http://tausirhasirim.livejournal.com/131921.html
http://tausirhasirim.livejournal.com/129794.html
http://tausirhasirim.livejournal.com/130938.html
http://tausirhasirim.livejournal.com/129794.html
http://tausirhasirim.livejournal.com/127931.html
http://tausirhasirim.livejournal.com/127677.html
http://tausirhasirim.livejournal.com/126386.html
http://tausirhasirim.livejournal.com/123849.html
http://tausirhasirim.livejournal.com/125258.html
http://tausirhasirim.livejournal.com/125566.html
http://tausirhasirim.livejournal.com/121198.html
and
http://tausirhasirim.livejournal.com/121432.html
FREQUENTLY UPDATED LIST OF LODGES, TEMPLES, NODES -
http://tausirhasirim.livejournal.com/104467.html
Cause URL:
http://www.causes.com/causes/152090?m=a9268988&recruiter_id=14256853