PART ONE
On April 24 2010 at Kwan Yin Temple in cooperation with Ormus Lodge, Tau + Sir Leonis was consecrated by Bishop Tau Sir Hasirim, and a cross-consecration with + Dositheos, +Lamed, +Ishaviva, + Tula, and + Roger participating took place. Tau Indigo and others were also present during the synod of Congregational Illuminists. The Consecration represented powerful infusions into our egregore, and exemplified the broadly based communion of many approaches to the Great Work worldwide encouraged by Congregational Illuminism.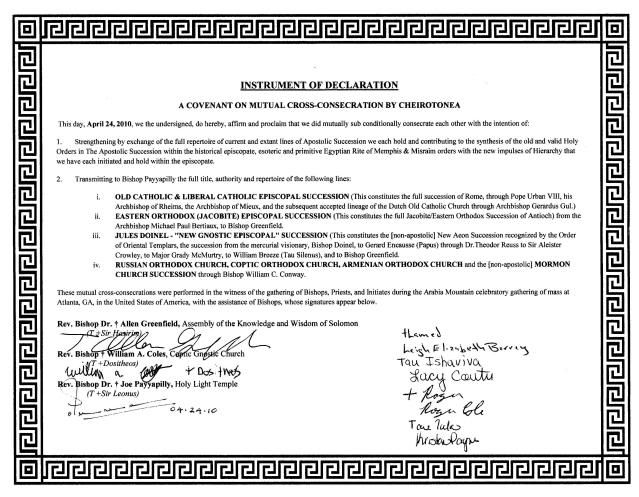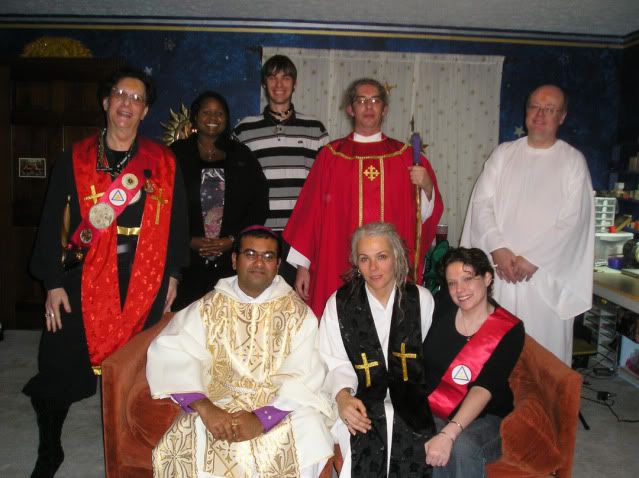 Tau Allen Greenfield Consecrated Tau Sir Leonis with Tau Dositheos and Tau Lamed assisting, followed by Tau Sir Leonis individually consecrating each member of the synod present in the ritual circle. This was followed by our cross-consecration sub conditione each in turn. Tau Sir Leonis is Facilitator of the A&P R MM Holy Light Temple in New Mexico, where he is in residence. He is a native of
Goa and is out of the Church of Malabar
, bringing the consecratory
"Vilatte Succession"
full circle.
go to part two
click here