THANK YOU ALL 2008
[Because I am forward looking, I want to first thank our rapper, circus performer friend and brother SCHOLAR for kindly getting us tickets and a back stage tour of
Cirque du Soleiel's January 1 2009 KOOZA
in Atlanta.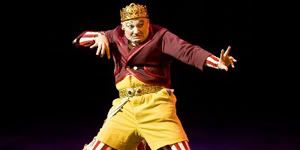 Congregational Illuminism lodges spread across the globe and now in cyberspace -
http://apps.facebook.com/causes/152090?m=4a83263b&recruiter_id=14256853
Thanks to Jim Moseley for a fair response from me on my UFO forecast in SAUCER SMEAR October 10, 2008
Thanks to ANOTHER MIRROR V1N2 for reprinting my essay on P.B. Randolph
Thanks to BEHUTET Number 39 for reprinting my essay on Emma Hardinge Britten
(The latter two articles were largely responsible for Randolph and Britten being inducted into the Order of the Lion and the Eagle.)
Thanks to METADISC PRESS for reprinting Gray Barker's "The Silver Bridge" on the Mothman cases, with both my original 1970 introduction and a new one, written in 2008. (I have a copy or two for sale.)
Thanks to Oberon Zell-Ravenheart for including my eassay on Hubbard and Parsons in GREEN EGG OMLETTE.
ALLEN ON RADIO & PODCASTS 2008
December 29 2008
Paranormal Radio with Captain Jack, WPRT Radio
2 hours on Freemasonry, UFOs, and the Paranormal
http://www.contacttalkradio.com/archives/date/dec2008.html

December 14 2008
"The Paracast"
http://www.theparacast.com/podcasts/paracast_081214.mp3
Another of our highly-informative UFO and Paranormal Roundtables, featuring T. Allen Greenfield, Jeff Ritzmann and Jeremy Vaeni.
November 28 2008
Untamed Grassy Knoll with Adam Gorightly
The return of Allen Greenfield, noted ufologist and ritual magician
http://beyondthegrassyknoll.com/audio/greenfield11-28.mp3
"The Occult Sentinel" #11
November 20, 2008
http://eastern-syndicate.com/occultsentinel/?p=16
"X ZONE Radio"
November 19, 2008
http://www.xzone-radio.com/

"The Untamed Grassy Knoll" with Adam Gorightly
October 31 2008
http://www.johnkennethmuir.com
http://beyondthegrassyknoll.com/audio/muir.mp3
"The Paracast" May 25, 2008
http://theparacast.com/podcasts/paracast_080525.mp3
"ABRAXAS - Coffee, Cigarettes,and Gnosis"
CCG #91-- Egyptian Freemasonry and the English Kabbalah,Saturday, March 29th, 2008
http://thegodabovegod.com/
"Occult of Personality"
Podcast 43 - Gnosticism - February 29, 2008 by rochester92
http://community.livejournal.com/the_unexplained/66851.html