"Paranormal Radio" with Captain Jack
The program is broadcast live from 9pm to midnight
EST. We will archive the program in mp3 format and
upload it to Black Vault Radio Network, we will also
archive the videocast on our site. Your listeners
can call in or email
Jack @ captainjack@wprtradio.com
The call in number is
312-239-8902
http://www.wprtradio.com/
MONDAY NIGHT WITH ALLEN GREENFIELD ....DO CALL IN!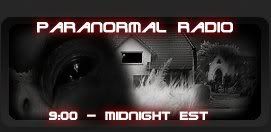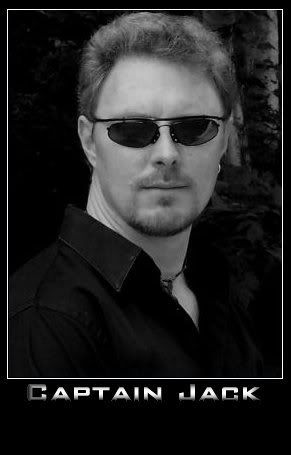 21:00:00
Freemasonry, Fringe Masonry and the Occult with Allen H. Greenfield


Allen H. Greenfield (born 1946) also known by his ecclesiastical name Tau Sir Hasirim, is an American occultist, UFOlogist, writer, editor, and Gnostic Bishop of Ecclesia Gnostica Universalis who resides in Atlanta, Georgia.

His episcopal title "Tau" is sometimes abbreviated as "T" and prefixed to his legal name, and thus he may also be referred to as T Allen Greenfield.

Greenfield is both a student and an authority on unusual phenomena. A past (elected) member of the British Society for Psychical Research, and the National Investigations Committee on Aerial Phenomena (from 1960), he has twice been the recipient of the "UFOlogist of the Year Award" of the National UFO Conference (1972 and 1992), which has run continuously on an annual basis now for 41 years. A Borderland Science Research Associate (BSRA), he has personally conducted on site UFO abduction investigations in Brooksville, FL, Pascagoula, MS and Brown Mountain, NC. His book Secret Cipher of the UFOnauts was reviewed by Robert Anton Wilson in Wilson's Everything is Under Control. This review discusses how Greenfield builds on the principles established in Carl Jung's 1952 book, Flying Saucers: A Modern Myth of Things Seen in the Sky. He is also a past President of the Atlanta Science Fiction Organization (ASFOII),

Works by Greenfield on occult topics include:

* Secret Cipher of the UFOnauts

* The Story of the Hermetic Brotherhood of Light (one of the few sources of information on the Hermetic Brotherhood of Light)

* The Compleat Rite of Memphis (the only comprehensive single volume history of an Egyptian Rite of Freemasonry)

* Liber Thirty-One (the definitive, authorized annotated edition of this work by Charles Stansfeld Jones'

* The True History of Wicca (This ongoing essay project was included in Richard Metzger's anthology from Disinformation's The Book of Lies in 2003.

Greenfield was a long-time high-ranking member of Ordo Templi Orientis and more recently a critic of the Order's upper management. In February 2006, he called for the resignation of upper management and stepped down from all managerial duties in protest. He continues to be a critic of the current heads of the Order.

An avid speaker on subjects related to UFOs and the occult, especially Ordo Templi Orientis and gnosis, he has appeared in the media and at many conferences as guest speaker.