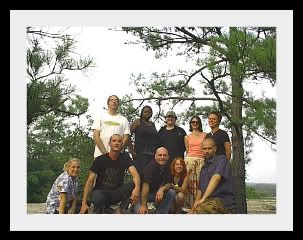 Earlier entries on Arabia Working and Related Work

http://tausirhasirim.livejournal.com/88779.html
http://tausirhasirim.livejournal.com/87368.html
http://tausirhasirim.livejournal.com/63020.html
http://tausirhasirim.livejournal.com/64880.html
http://tausirhasirim.livejournal.com/38561.html
http://tausirhasirim.livejournal.com/69379.html
http://tausirhasirim.livejournal.com/80013.html
http://tausirhasirim.livejournal.com/70112.html
http://tausirhasirim.livejournal.com/63020.html
http://tausirhasirim.livejournal.com/64880.html
http://tausirhasirim.livejournal.com/38561.html
http://tausirhasirim.livejournal.com/69379.html
http://tausirhasirim.livejournal.com/80013.html
http://tausirhasirim.livejournal.com/81596.html

Here are some pix from The Arabia Working and the
Consecration of Tau Galahad
of Boston this past Saturday, with the able assist of Tau Naamah and Tau Thomas. The latter also reconsecrated Bishop Lacy sub conditione, bringing two distinct lines of Succession Apostolic and Gnostic together, and the presence of our friends from New Jersey added much to the occasion, which included a great amount of points chauds workings, as well as the consecratory Work, and several mind-blowing readings.
My thanks to Sister Indigo for taking many pictures; to
vescha_sur
for her unfailing help, to
tauthomas
, who not only actively participated in the Work, but who has posted some great pic on his lj, to
lacy93
for lube night and her Work at Arabia (for the last 26 years!), to
k_navit
for her outstanding-as-always Work, to
hermeticus_noir
for the same; to Tau Galahad for the ganked pix below, and to all who attended this spectacular and magical event.