ECCLESIASTICAL NEWS
Current mood:
breezy
Category: Religion and Philosophy
I should not fail to mention that on Saturday night at Ormus Lodge , Bishop
k_navit
,
hermeticus_noir
and I had a lengthy meeting, concerning the future of the Arabia Work,
points chauds
and other weighty matters. We also discussed logistical plans for our next Arabia Mountain Workings,likely in March, including the proposed concecration of long-time Priest
hermeticus_noir
and affiliated Templar in New Orleans,
knight_of_pan
, an initiate of many years standing,and Master of
Post Tenebras Lux Lodge No. 22
. Some very productive power
point
Work was also done.
When The Synod of Bishops of the Ecclesia Gnostica Spiritualis unanimously elected me to the epoiscopate on August 29, 1985, designating me presiding bishop of the Ecclesia Gnostica Sapentiae Salomonis (Gnostic Assembly of the Wisdom of Solomon), little did I suspect where this would lead.
A year later, the Patriarch of the Ecclesia Gnostica Catholica, Tau Silenus, recognized me as a bishop of the EGC, making me, perhaps uniquely, a de jure ecclesiastic member of OTO without initiate membership ad vitam, followed by a consecration by Silenus in New York 1988, a consecration by Patriarch Bertiaux in Chicago on 4 December 1993.
In the midst of my conflict with OTO, I was invited to become a Bishop of the Universal Gnostic Church (EGnU), which I accepted two years ago. At about that same time, I was nominated for membership in the NORTH AMERICAN COLLEGE OF GNOSTIC BISHOPS, and, upon due consideration, I have just received word of my election to that august body.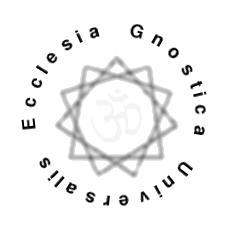 What a long, delightful trip this is!
They brang us up with horns and hollywooden songs
Dead snakes and poisoned wisdoms between our teeth
The evil that's been done still is carrying on
And on this night there'll be no peace
The old leaders' bones still beat on our homes
They built our life before us, we had no choice
The evil that's been done still is carrying on
And when they're gone we'll be the voice
Blue bird on a rock, slow wind blowing soft
Across the bare face of the sleeping lake
Rise up and be free, voice whispered to me
And in this way you will awake
Go climb up on a hill, stand perfectly still
And silently soak up the day
Don't rush and don't you roam, don't feel so alone
And in this way you will awake
And in this way you will awake
And this way you will awake
Pick up the pieces you see before you
Don't let your weaknesses destroy you
You know wherever you go the world will follow
So let your reasons be true to you
Stay close to your friends up until the end
And when they know that you feel the same way
Rise up and be free and die happily
And in this way you will awake
And in this way you will awake
And this way you will awake.
ONE MORE THING ON INQUISITION IN THE 21st CENTURY (the 'forbidden book) - While encouraging those so inclined to spread this far and wide as they see fit, I will be glad to send anyone who requests to my traditional private email address a copy of the pdf of the book to the limits of my ability. I have DSL, and it takes a minute or two for each copy to transmit, so if you really want it, let me know. It is free fer nothin'....if, on the other hand, you care to send via paypal a donation of a few bucks, mark it "Inquisition 21 donation" or some such and I certainly will be grateful!