I will be appearing again, this time with with Sister K. on
Adam Gorightly's "Untamed Dimensions"
on
December 12th at 10 PM EST
. We'll be discussing my late friend and comrade
Kerry Thornley
. I previously appeared with Adam on
this show
, and
this show ,
and
this one
and, way back
on this one
. Listen and be taken to several untamed dimensions.
On Tuesday, December 18th I will be appearing again on the
"Occult of Personality"
podcast on the subject of
censorship
,a subject much in the news of late.You will recall my previous guesting
here
and also
here.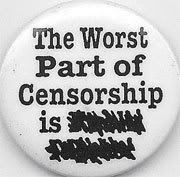 Believe it or not, I still have lots of
books for sale
at my
Rare Books & Odd Stuff
site. I still have five copies of the authorized edition of Frater Achad's Liber 31, edited by me, and a number of copies of my book "The Story of the Hermetic Brotherhood of Light". Others are one-only copies, including
ONE COPY ONLY AVAILABLE! (write me first at bishop17@mindspring.com): CURRENTLY AVAILABLE
THE QUEEN OF THE DAMNED AUTOGRAPHED BY THE AUTHOR -$35 plus $6 postage & handling
LASHER AUTOGRAPHED BY THE AUTHOR - $35 plus $6 postage & handling
[SPECIAL! THE TWO AUTOGRAPHED ANNE RICE THRILLERS, HARDCOVER, VERY GOOD CONDITION, DUST JACKETS - ORDER TOGETHER FOR $60 plus $10 POSTAGE & HANDLING!]
also
UNHOLY WORSHIP-Myth of Baphomet, Templar, Freemasonry Connection Stephen Dafoe $$8 plus $3 postage&handling

also
MOTHER LONDON - MICHAEL MOORCOCK AUTOGRAPHED HARDCOVER W/DUSTJACKET, EXCELLENT CONDITION $45 PLUS $6 POSTAGE & HANDLING. VERY RARE!
and many other goodies, that change quickly--
so please write me first before ordering through our
paypal portal
.