Here is my recent adventure on the "Occult of Personality" podcast, Episode 31. Do listen. From their website:
October 21st, 2007 by rochester92
T Allen Greenfield returns to the program, reprising his earlier appearance, to discuss some rare books for sale, the "The Secret Rituals of the Men in Black," extraterrestrials, ancient civilizations, Points Chauds, and contact.
Yesterday, the Synod hosted illustrious visitors, A& P Rite Temple Masters, and we consecrated them Bishops Apostolic & Gnostic, along with a lot of point work by
k_navit
and myself, and a great deal of surrounding weirdness. A very, very successful Working, and I will be reporting on this with pix in a day or so right here. This is the real stuff, sisters and brothers, trhe true Scientific Illuminism in practice!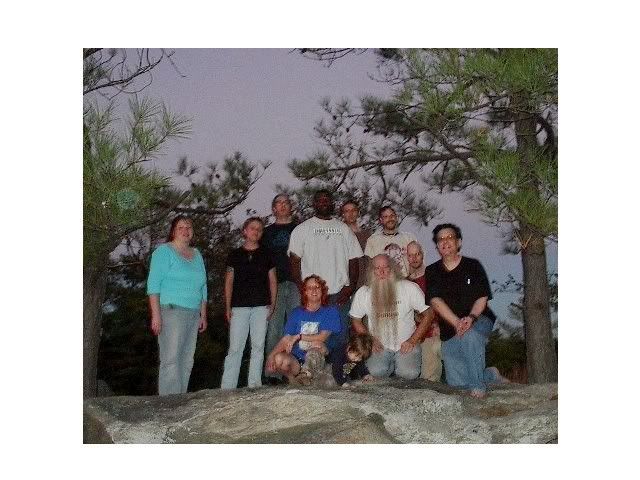 CONSECRATION ROCK HOLY SYNOD, ARABIA MOUNTAIN, OCTOBER 20, 2007, SUNSET