September 13th, 2007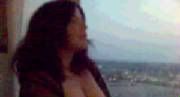 Our friend Vicki Collier plays fairly often at Eddie's Attic in Decatur GA, which has seen a lot of famous musicians in their early days. Anyway, Vicki was at Eddie's Attic
last weekend
. Earlier in the Summer she did
my song "Impermance"
there. You might
check out her site
and some of
her musick
.
and don't forget
-
this hallowed

previous entry

and

buy some of my rare books

, help me pay my bills and enjoy what I've written. Reprints of
TRUE QUEST FOR THE HOLY GRAIL : THE WESTERN SEXUAL MAGICK TRADITION ( 14 copies remain ), LIBER 31 (SOLD OUT! SORRY)
and
STORY OF THE HERMETIC BROTHERHOOD
(about 30 left)
still available for now! Going fast! New sales every day.ORDER NOW!
Current Location:

home

Current Mood:

thankful

Current Music:

"Thirsty" - Vicums
Tags:
ATTAINMENT THROUGH FREE ILLUMISM