Next on
Untamed Dimensions
- Join us, August 22nd at 8PM Pacific/11PM
Eastern as Allen Greenfield rejoins us to discuss the golden age of UFO
research. Tune in at:
www.blogtalkradio.com/Gorightly
.
The Paracast
August 26: UFO and paranormal investigators T. Allen
Greenfield, author of "Secret Cipher of the UFOnauts" and "Secret
Rituals of the Men In Black," and Jeff Ritzmann, explore some highly
unusual cases and their possible impact.
http://www.theparacast.com/
Don't neglect our immediate previous entry, where I take on t
he latest shocks in the OTO
.
Next entry planned will be an update on the Great Arabia Working this past weekend.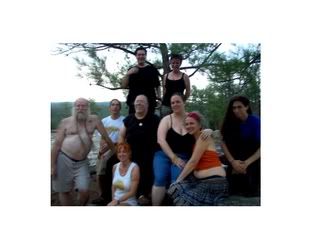 Finally - I've had brisk sales, but still available:
Now, return to this hallowed

previous entry

and

buy some of my rare books

, help me pay my bills and enjoy what I've written. Reprints of
TRUE QUEST FOR THE HOLY GRAIL : THE WESTERN SEXUAL MAGICK TRADITION (about 20 copies remain), LIBER 31 (3 copies remain!)
and
STORY OF THE HERMETIC BROTHERHOOD
(about 30 left)
still available for now! Going fast. New sales every day.